International joint project: BEyond ARCHAEOlogy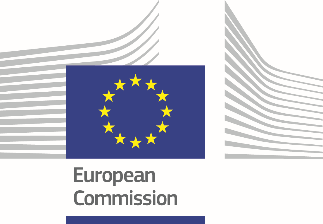 BEyond ARCHAEOlogy
An advanced approach linking East to West through science, field archaeology, and interactive museum experiences
BE-ARCHAEO is an international joint research project characterized by collaboration between the natural and social sciences and realized through the partnership of six European research institutions and private companies with Okayama University as a primary partner institution. From Okayama University, researchers from both the natural and social sciences participate in this project, led by Professor MATSUMOTO Naoko, deputy director of the Center for Research on the Dynamics of Civilization.
The European members, led by the University of Turin and with Okayama University as primary cooperating institution, have received funding since 2018 from the Research and Innovation Staff Exchange (RISE) program under the European Union's Horizon 2020 program, which constitutes a central pillar of the EU's science, technology, and innovation policy. This project is scheduled to continue from 2019 to 2022.
Project Overview
With a focus on Japan's ancient state formation period and a field centered on the Kibi region during the Kofun period, this project aims to cultivate a new understanding of history and develop new specialized technology based on the innovative results born through the international and transdisciplinary exchange of advanced knowledge and technology. The European archaeologists and scientists participate in the archaeological excavation of the Tobiotsuka mounded tomb (Soja City, Okayama Prefecture) carried out by the Okayama University Department of Archaeology and jointly conduct advanced scientific surveys and collect and analyze samples. The analyses of the samples collected at the excavation are conducted in cooperation with scientists including those serving as concurrent faculty of this center. Through additional analysis of the considerable amount of archaeological materials in the university's collection and from related regions, this project aims to elucidate the nature of Kofun-period rituals, technology, interregional relationships, and social change.
The innovative results achieved through this project will be presented to the public in FY2022 through exhibitions held at museums in Japan and Italy, utilizing engaging and interactive methods developed using the latest in information science and digital technology.
Active collaboration between participating institutions in this Japanese archaeological project contributes not only to the further development of archaeology, but also to the cultivation of cultural-property specialists with interdisciplinary vision, the enhanced fusion of archaeology and science, and the development of new IT technology that contributes to the storage and utilization of interdisciplinary data and is capable of communicating our new knowledge to the public.
BE-ARCHAEO participating institutions
University of Turin, Department of Chemistry (academic institution, Italy) *This project's representative institution
University of Lisbon, Department of History (academic institution, Portugal)
TecnArt (venture company originating from the University of Turin, Italy)
An archaeological analysis company specializing in the dating (including thermoluminescence and radiocarbon dating) and conservation science of cultural heritage.
TerraMarine(private company, Greece)
A consulting firm specializing in geophysical surveying methods utilizing advanced technology to conduct ground-penetrating radar surveys, site mapping, and the surveying of subterranean tombs.
International Research Institute for Archaeology and Ethnology (academic institution, Italy)
An innovative nonprofit organization involved in archaeological and ethnological research and related communication strategies. Europe's only organization to participate in underwater archaeological excavations in Japan.
Visual Dimension (private company, Belgium)
A company specializing in digital reconstruction, including archaeological database construction, 3D digital reconstruction, and the 3D interactive application of data at archaeological and historical sites and museums.
Okayama University, Graduate School of Humanities and Social Sciences & Center for Research on the Dynamics of Civilizations (academic institution, Japan)
Archaeology (excavation, analysis, etc.)
For more information about BE-ARCHAEO and its activities, please see the project website.